PIONEERBECK
Community Association Management, Residential & Commercial Leasing & Sales
Community Association Management & Real Estate services from Austin to San Antonio, Texas
Request Management Proposal
OUR SERVICES

REQUEST MANAGEMENT PROPOSAL


ORDER RESALE / REFI DOCUMENTS




GET TO KNOW US
A Leading Community Association Management Company from Austin to San Antonio, Texas
PioneerBeck is a Community Association Management company that has been providing exemplary service to our clients since 1976. We are a full-service company, meaning that we can handle all aspects of your community association's needs, from financial and accounting services to maintenance and repairs. PioneerBeck also provides property management services for both commercial and residential properties in Central Texas between Georgetown and San Antonio. If you are looking for a new place to live or do business, we can help you find the perfect property and get you settled in with ease. We take pride in our work and strive to provide the best possible service to our clients. If you are looking for a company that you can trust to handle your Community Association or property management needs, look no further than PioneerBeck.
Our Mission is to be the leading resource in providing sound, solution-based management services for a memorable client experience.

Community Association Management
PioneerBeck is a full-service Community Association Management company serving Austin, San Antonio, and the surrounding areas.


Commercial & Residential Sales and Leasing
PioneerBeck is a commercial and residential property leasing company that has been providing services in Austin and San Antonio for many years.


Office and Retail Property Management
PioneerBeck provides commercial and office management services in Austin, San Antonio and surrounding areas.


PLAY VIDEO

PERSONALIZED PROPERTY MANAGEMENT
Community Association Management Done Right!

HAVE PEACE OF MIND WITH PIONEER BECK
Trusted Community Association Management Services
Austin and San Antonio
It's our ability to provide adaptable solutions for specific communities in Austin, San Antonio, and surrounding areas, as well as our dedication to the customer experience. PioneerBeck offers personalized solutions to make your experience worry-free. These solutions enable boards and communities of all sizes to increase efficiency, improve competencies, and ensure accountability. PioneerBeck was founded on the basis of experiencing the typical HOA Management processes first hand which allows us to understand your concerns and frustrations on a personal level!

WHY WAIT? GET STARTED TODAY!
Stellar Property Management Services
Leave the Hassel to us!
Whether you have townhouses for rent, apartment rentals, or commercial real estate in Austin, San Antonio, or surrounding areas, our property management company will build a plan that gives you confidence that your property is in good hands while you focus on other things. We offer community association, residential, office, and retail management services and handle commercial and residential sales and leasing. We take the hard work out of managing rental properties, giving you a passive income. Contact us today to discuss your property management needs and start working with experienced property managers.

WE DELIVER PEACE OF MIND
Expand Your Rental Property Portfolio with Trusted Tenants
Property Managers
The PioneerBeck team consists of Austin and San Antonio property management experts who provide services that are tailored to your needs as a property owner or investor. Our Austin and San Antonio property managers have over 4 decades of experience and provide reliable care of your rental property in the Greater Austin and San Antonio area. This ensures that your rental property is well-managed and gives you peace of mind that your investment is in good hands! With the help of our experienced property managers, you can turn your rental properties into passive income.
PROPERTY MANAGERS YOU CAN TRUST
Why Choose Us
PioneerBeck is your complete service provider for all things Austin and San Antonio residential and commercial property management. Your property is managed by a team that understands what it is like to own rental property and how to properly manage it. Our Austin and San Antonio property management company provides unrivaled services, ensuring that you and your tenants are satisfied month after month. Our primary goal is to be the best Austin and San Antonio property managers we can be, without sacrificing service to you or responsiveness to your tenants and property.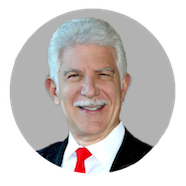 Founded Pioneer Real Estate Services in 1976 as a diversified real estate management services company specializing in association and property management. Paul works closely with the boards and our managers to ensure the highest levels of service are maintained.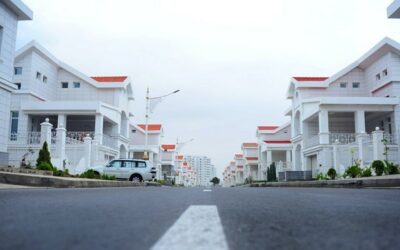 Remotely managing your townhouse, apartment, or commercial real estate property is no longer a distant dream—it's a practical necessity. The demand...